W
hat's
I
n
I
t
f
or
Me
mbers....
CFM Review workshop Jan 27 & 28,2017
. This group will meet Tuesday nights for 6 weeks and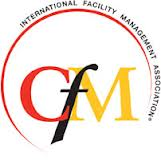 will end with a CFM 2 Day prep workshop January 27 and 28, 2017 (Fri/Sat). Please contact
Kathy Nelson, CFM
about study group. For class details/registration for the class:
CFM Review Workshop
Scholarship money
-Want to get your credential, attend an IFMA conference but don't have the funds? Then apply for a scholarship from your chapter.
Scholarships
Job resources
-Looking for job? Know of someone needing to fill a job? We have links to FM jobs in your own backyard and also across the country. We also can post a job.
Career Resources
Member Directory
-YOU have access to our entire directory of members. If you are an Associate, be sure to update your company profile so when members search for services, your company comes up.
Member directory log in
,
NEW Feature

.
..due to response from our associates, you can now have your company listed under more than one service/product ( up to 5). Please make sure to update your profile!