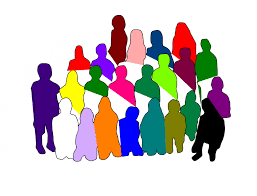 Are you currently in the job market?
If so, your chapter is here to help

1-Be sure to keep your membership active-
many people have secured jobs from other IFMA members. If you need assistance with making payment, contact www.ifma.org and they can put you on quarterly payments
2-post your resume with us on website. Also, be sure to check
new job postings as they come in on our local website www.ifmaorlando.org
3-When we are able to meet again, the chapter will waive your event/lunch fees while you are seeking employment.

_________________________________________________________
Make use of
IFMA Engage
on the www.ifma.org site.
As part of your membership package with IFMA Orlando, you also have membership in IFMA International and this GREAT Resource. Here are some of the current discussions:
What are you doing about returning to facility post COVID?
What are you doing about maintenance with closed facility?
How are you handling working remotely?
All FMs AND Associates are invited to participate. You will need to log in (log in is different from your local IFMA Orlando log in)
Also, don't forget to be on our Virtual event 4/23 where we will discuss some of these above topics on a more local level.